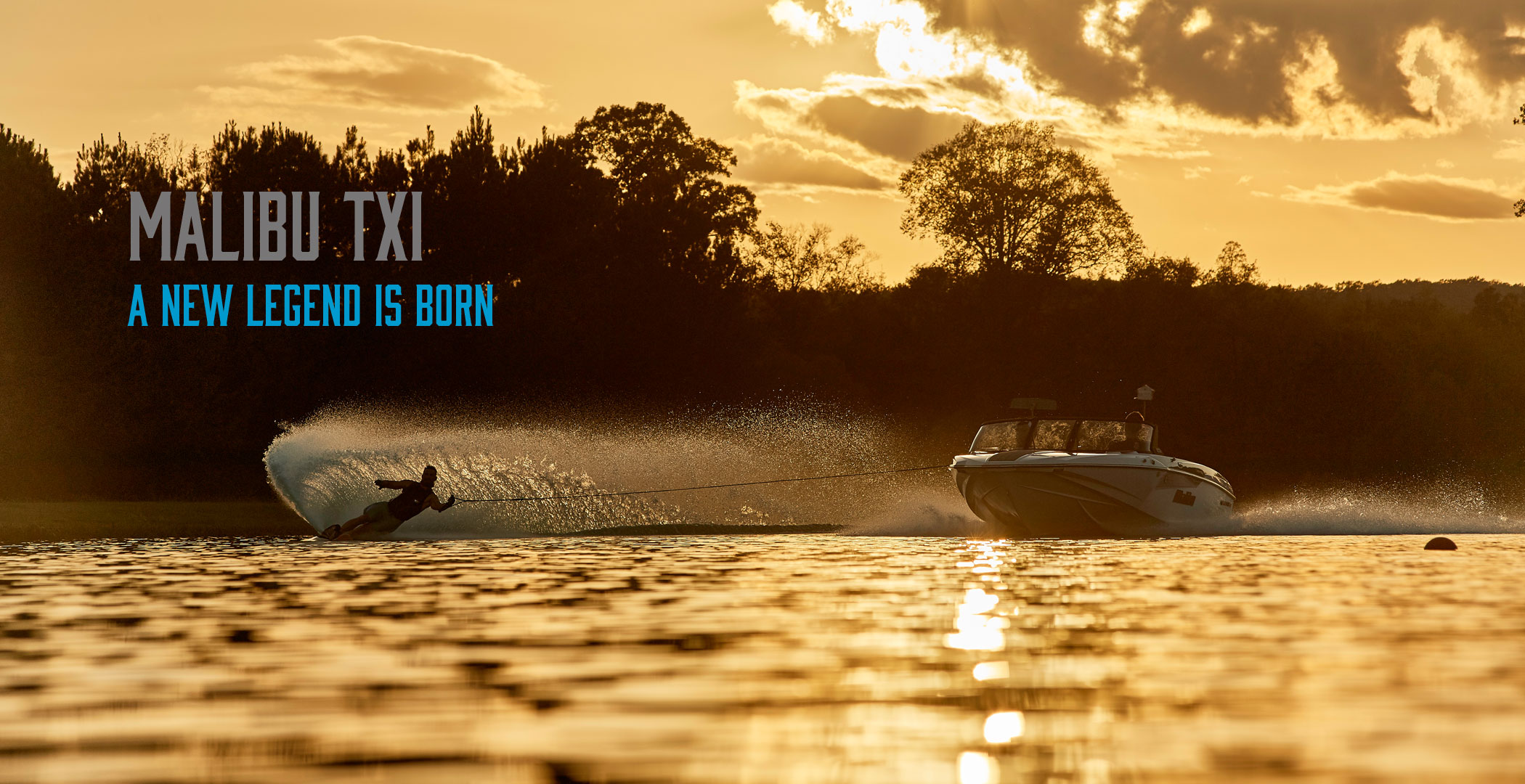 In creating the second generation Malibu Response TXi everything but the name was changed.
The all new TXi creates the softest, flattest wakes ever while putting a sharper edge on unmistakable Malibu style. Whether you're a pro going for a world record or a newcomer to water-skiing, the nimble, competition-proven and consistent Malibu Response TXi will give you your best experience on the water.
Malibu drew on its 30+ years as a ski boat innovator to make the new, second-generation TXi the next ski boat legend. One glance at the unique profile hints at the uncompromised craftsmanship and dedication to the performance-driven design. Whether you ski 15-off or 43-off, count on the new Response TXi to bring out your best abilities.
We redesigned the famous T-Cut Diamond hull with a wider bow, adjusted chines and angled strakes. The new TXi gives better ride on the water, with increased lift and a more forgiving wake. The driver will feel higher precision handling at tournament speeds for all three events, while skiers who are looking to set a new personal best will notice the TXi's utter consistency and performance.
The TXi is all new inside, too. We lowered the dash to improved driver sight-lines, because better for the driver means better for the skier. We improved ergonomics and storage and added a new Zero Off integrated 4.5" touch screen for our flagship Malibu Open edition. Details like new billet aluminium folding ski racks, glove-box and rear hatch lids exemplify renowned Malibu attention to details.
With four incarnations, including closed and open bow versions, the truth is on the water in the unrivaled performance of the all-new Malibu Response TXi.