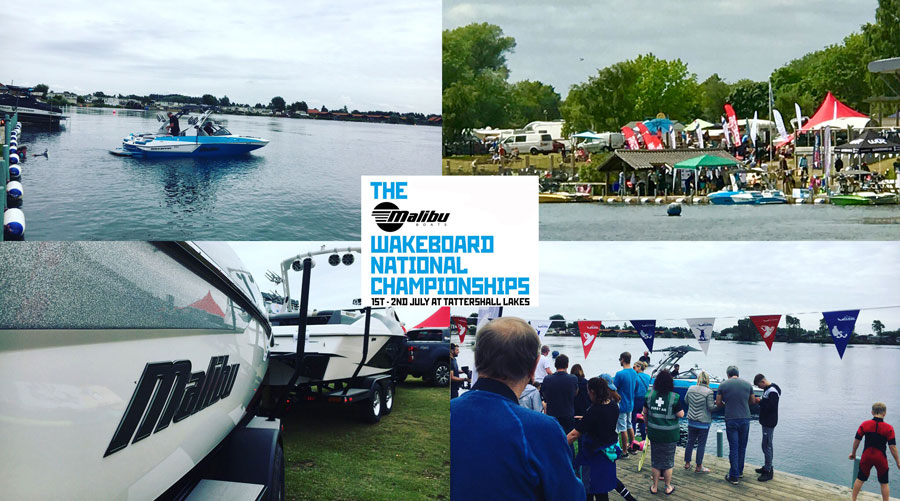 It was a sun kissed Lincoln which hosted this years Malibu National Wakeboard Championships at Tattershall lakes.
With a solid field of riders from groms to open we were treated to the best of British wake boarding. A fantastically organized event, great location the riders loved the wake, which was adapted to suite to complete range of riders from 7 years to 40+, such is the versatility of the Malibu 22 MXZ, equipped with the multiple ballast tanks all fitted with floats to ensure precise loads, and of course the Malibu PowerWedge II shaping the all-important ramp of the wake.
Our gracious hosts, Castle Ski Club, combined with the superb installations of Tattershall Lakes Country Park meant the crowds attending had great time. The smell of good food and kicking tunes filled the air, with suntan lotion applied, sitting on the grass terraced bank we all watched the competition unfold and the victors celebrated during the closing ceremony as the sun slowly sunk behind the wooded horizon at the far end of the lake.
The question remaining on everyone's lips…………where are we going next year??????
Click here to take a look at the video.