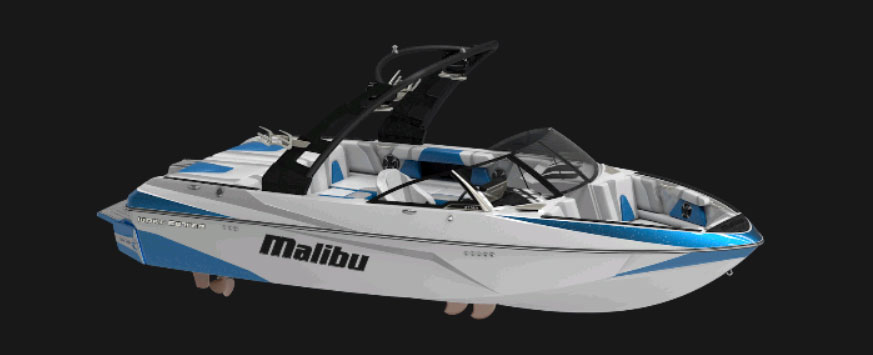 The 21 VLX is the ultimate 21 foot water sport boat designed for the purist who wants a do-it-all crossover.
The culmination of agility and versatility, optimising the Malibu Integrated Surf Platform of Surf Gate, Power Wedge II, Surf Band, Multiple Fast Fill Solid Ballast Tanks, and the 12" Touch Screen Command Center.
You choose the sport and the 21 VLX delivers, when you board, the luxurious interior welcomes you with comfort & space, providing a great vantage point to view and enjoy your day on the water, which is complemented with a Wetsounds sound system to delivering the all essential sound track.
The 21 VLX is classic Malibu—the multi-sport boat we have been waiting for.
Click here and take a look for yourself.