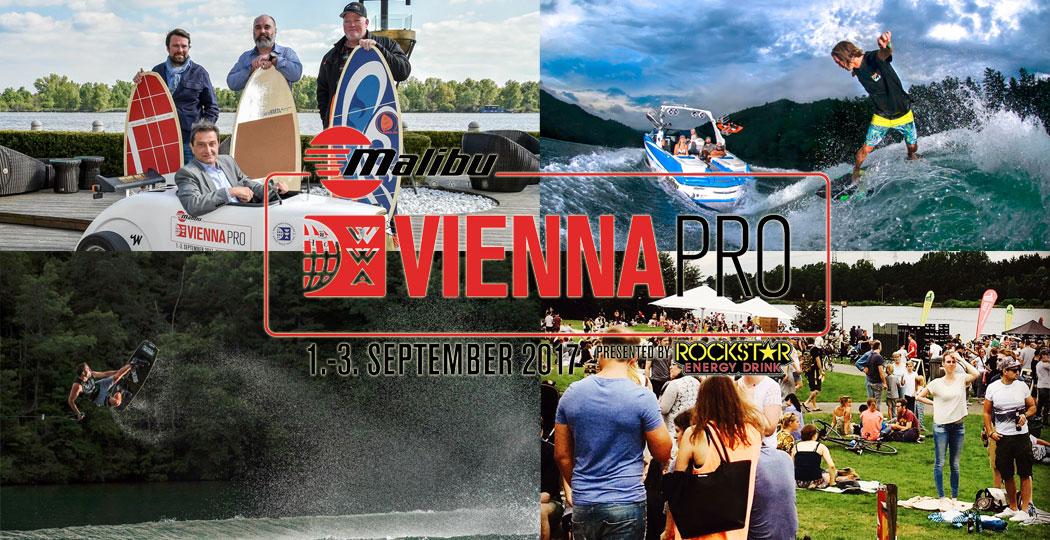 The MALIBU EVOLUTION PRO SERIES comes to Europe!
The world's largest Wakeboard and WakeSurf Series will be touching down in Europe this summer, attracting the world's best Wakeboarders & WakeSurfers.
Having created a showcase for the best Wakeboarding & Wakesurfing, the MALIBU EVOLUTION PRO SERIES takes place on three continents, this year the hotspots will be Tokyo Japan, Knoxville USA, and Vienna Austria. This is the first time this Malibu Event will be in Europe, and it promises to be spectacular.
Taking place between September 1st-3rd, the three-day festival will be a celebration of the sports best athletes, Europe's top DJ's, international bands, award winning food trucks, all wrapped in the Malibu Lifestyle of maximized fulfillment. With Malibu & Axis owners enjoying access to the VIP areas.
"Europe has some of the world's best wakeboarders and wakesurfers, including Malibu's very own Massi Pferretti & Giorgia Gregorio, it just made perfect sense to celebrate their talents on home turf" says Mark Mulholland | Malibu European Manager, "Austria has proved to be a European hotspot for the growth of wakesurfing, with Malibu recently supporting the Austrian Wake Surf Series, so Vienna was a natural choice". "Working with our partners The WWA, OWWV (Austria Waterski & Wakeboard Association), Antos & Partner agency and the municipality of Klosterneuburg, we know the event will be a highlight of the wakeboarding and wakesurfing scene here in Europe this summer".
The MALIBU EVOLUTION PRO SERIES is powered by Malibu Boats flag ship the M235, this extreme wakeboard power boat is known for creating monster wakes and waves to challenge the best, rewarding those who dare, extracting memorable performances, whilst showing no mercy.
The best wakeboarders & Wakesurfers will do battle for a record-breaking prize money total of USD 80,000, requiring each competitor to dig deep and produce an audacious performance.
The popularity of Wakeboarding has long been established here in Europe and continues to grow. The introduction of wake shaping technology, such as the award-winning Surf Gate system created by Malibu, has helped see an explosion in the growth of wakesurfing. The advanced integrated surf platform developed by Malibu is able to form a surfable wave behind the boat which can be modified to suit all abilities, causing this uber chilled sport to appeal to the complete family.
Be part of Europe's BIGGEST Wakeboard & Wakesurf Festival this summer come and join us in Vienna, between Sept 1st – 3rd.
For more information contact europe@malibuboats.com